3 tags
Watch
I came across Active Mail when I found out the former President of Oversee.net (a company I once worked for) is now the CEO of Active Path. I really like the Active Mail system as it is truly the new way of checking your email. We shouldn't have to leave our inboxes for EVERY PIECE OF DIGITAL MAIL. Active Mail keeps busy people like me from wasting my time in other browsers. It may even be...
4 tags
Cover It Live: Professional Live Blogging Platform
Ready for the latest in online blogging technology? I'm so excited to be a fresh new signee of Cover It Live.  CIL is used by big industry media organizations for the likes of ESPN and Yahoo and the BBC to share content with their audience in live chat form. From their interface you submit content to your online viewers who wait for your every message whether it be in video, image or mp3 file...
4 tags
Canvas Pop + Instagram : Mobile Media Art
The awesomely social media mobile application Instagram has made almost instant success among the young and camera phone pic friendly crowd. I also use Instagram but I haven't given it much attention lately. Instagram allows you to take your regular shoddy phone pics and turn them into stylized works of mobile phone art. You can then share these photos with your Instagram friends, of which you...
5 tags
Using Boomerang App for Link Building Prospects
Earlier today SEOBook shared a post on a Google Application that will do wonders for keeping up with link building prospects. Boomerang fits nicely on your Google toolbar and you can install it here. When composing a message you can select the "Send Later" boomerang tab to schedule when you want that link building proposal/email to go out. This is super helpful for SEO's who work during hours that...
4 tags
Evernote: Desktop Filing and Idea Organizing...
Evernote has just launched their 2 iPhone applications "Hello" and "Stitch". These are are really cool additions to their desktop and mobile file capturing system. I stumbled across it while looking for desktop filing and organization software. I'm a newbie user but so far I love how beautiful and easy this program makes projects for me. Sticking documents in a...
7 tags
What To Buy Your Queen (of content ; ) for Xmas!
Well, duhhh we like our writing and if you're girl is a classic beauty like moiii, she'll want new pen and paper. Don't underestimate this fellas. There is nothing like receiving fresh sheets of clean white paper and a shiny pen filled with dripping wet ink!  This gorgeous Louis Vuitton Notebook is currently on my hit list! I love Louis Vuitton products because there is no more...
Mexican Bloggers Murdered Over Posts →
6 tags
Marketing for Service Industries: 1 #SEOtip you...
If you're in the service industry and are looking for new ways to gain marketing leverage you will love this post. So, lately I've been on a roll with giving out all these money saving marketing tips. Must be the inner frugalista in me. This one actually came from working with one my clients so it has been proven, tested and is a significant winner. If you provide a professional...
5 tags
My Mailing List Buying Alternative: Only in Theory...
So yesterday I sat thinking about new ways to market a client working in home services. I've decided - and please spare me you stones- to use direct marketing mailing lists as a part of our overall marketing strategy. I know my client, although eager to invest in marketing (God, I love those clients) is a bit strapped for cash    (Damn, I hate when that happens). Immediately my mind goes...
8 tags
SEOContent Queen- Best Video Email Service: I'm in...
Today I was in a mad frenzy looking for a flash capture to send video emails to my associates for a new site I'm developing. I'm really excited about vlogs and video media and I assure you it is the way of the immediate future. People want information faster and video is an excellent way of getting it out. Unfortunately, the programs for getting things like Youtube and Vimeo content...
8 tags
#SEOtips Auto Ping Your Blog Posts
It's hard keeping up with all your content. At Auto-Ping.com you can notify the search engines, blogs and rss directories that you've created new content. The benefits of having free faster search indexing and increased visibility is priceless.  To Auto-Ping all you have to do is copy the html code and paste it into your new blog post or website. Once you click on the Auto Ping symbol...
1 tag
5 tags
SimilarSites: Finding Niche and Competing Websites
Similar Sites is a subsidiary of Similar Group where the motto is "search is good, but finding is better!" SimilarSites.com is a great SEO resource for finding those sites that are as closely related to the content of your own site. Sometimes finding similar websites isn't so easy. At Similar Sites instead of searching by keyword which sometimes brings up spammy or link farmed...
7 tags
Tweeting and Posting: The Joint is Laced
Ahhh yes, you're in a cozy basement room with your friends. The home stereo plays the tunes of Hendrix from your favorite rock station. No one moves, no one speaks but somehow everyone is communicating. It's because you're all baked and wondering how the three of you that originally entered has turned into six double-headed creatures. Then it hits you. The joint was laced. What...
4 tags
Get Your Facebook Parking Space
You know you need to give your Online Marketing Manager a raise when…. they come up with an awesomely fabulous idea for Marketing your small business by playing on the Social Media craze. That's exactly what Christiane Peschen of Belgian furniture store, Heylen did for her customers. The catch was that the three Facebook parking spaces which are positioned so comfortably near the...
2 tags
6 tags
Using Online Marketing for Business Reputation -...
Today I got an email from Netflix and boy was it a surprise. If you'll recall, Netflix CEO Reed Hastings put himself and the company in a huge debacle over some less than forthright practices. Unbeknownst to millions of customers, Netflix underhandedly passed off a new bill with separate charges for it's delivery dvd service which had originally been apart of a monthly package....
2 tags
I told you SEO was Queen.....Meet "James... →
4 tags
SEO ContentQueen and @INGDIRECT
I could get my royal britches all in a bunch over any celebrity actress, athlete, or musician chatting it up on Twitter. Or I could look at the bright side of things… The night before last, after dinner I was traveling home when I saw this gorgeous glass storefront with investment bank ING Direct's logo and colors. ING's new look is bright, big and friendly. Marketing for...
8 tags
Promoting Your Blog on Google+ - SEOContentQueen
My "Plus One" friend and fellow Social Media maven, Mari Smith impressed me today and I thought I'd share the wealth with you. Normally, when sharing your latest blog post on Facebook or Twitter you provide a link and a teaser of the content to be seen once your reader clicks on that link.  But not my friend Mari.  She's found a better way of sharing her posts on Google...
4 tags
Wanted: Graphic Designer: An SEO's Sob Tale of...
The relationship between graphic designer and marketing copywriter, art and literature, form and word is so magical so powerful and magnetic that when the two are without each other it truly brings tears to my eyes. If you're wondering what all the dramatics are about I'm afraid to announce that I've lost my last graphic designer. Now I'm not so green not to have had a few...
4 tags
Royal Rule # 3
 Do engage in Online Marketing. It's ENVIRONMENTALLY FRIEDNLY. ; )
6 tags
Fresh Ideas for SEO: Charlie Sheen to the Rescue
Writing SEO content is lovemaking: you get as much as you give to the process. If you are void of interesting news and clever popular sayings you will hardly stimulate…anyone…..*wink*. I've had one golden rule for keeping fresh content on the web. Royal Rule #2 Start listening for what hasn't been said. When drafting engaging SEO content it's easy to forget...
5 tags
Business Domain Names : SEOContentQueen
When I work with a thriving business or practice that is in the beginning stages of building their website I always spend a great bit of time discussing a proper domain name. That's because I think a domain name is the single most important part of SEO content and a suitable web presence. It's so easy to come up with any old domain name. But a company does itself a great disservice...
One Great Example of Web Biz Content →
No design fillers or fluff here. Canville.net presents a smooth, fluid ride down content lane. The community content consulting business writes easy, engaging conversational content which I suspect is the reason they are so good at what they do. Check it out!
4 tags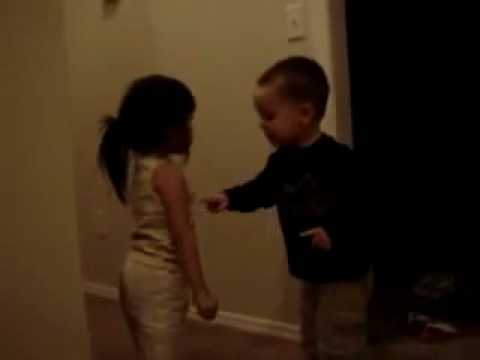 SEO: You Write Like A Girl - SeoContentQueen
I sure do. And if you have any intentions on lasting more than 5 years in the online marketing and SEO space you had better learn to write content like a girl too. But you can't just write like any girl. I mean the androgynous, suited-up, tasteless, part-time humanitarian, mothering hosts of other SEO blogs won't cut it. Your girl's content has to be alluring. sexy, creative and...